LOGLINE
---
A Tinder date gone astray leaves famous fitness selfie queen, Barbi, lost in the wilderness trying to survive despite Homeland Security, alien death rays and zero cell service. What would her followers think?!
SHORT SYNOPSIS:
Barbi, an internet famous fitness selfie queen, is left lost in the wilderness after her first date with a cute outdoorsy guy goes horribly wrong and he falls off a cliff to his doom. Naturally she is lost without cell service, supplies or survival skills and begins her journey with her face stuck in her phone, thus missing the huge evil alien mothership blowing up a Homeland Security airplane out of the sky.
As surviving agents scramble a counter attack on the ground and try to protect their top secret mission, Barbi meets Agent Radcliffe, Earth's the last hope. Through a series of misadventures, Barbi realizes that she must change her ways to become a better person which leads her to face her fears and helps save the world from the alien invasion. #worstdayever
SPECS
---
90min / 4K / 5.1 / Stereo
---
CONCEPT
---
"House Bunny" VS "Predator"
---
Longer Synopsis:
Being a world famous internet selfie queen is a hard and lonely business since Barbi can't possibly be seen with any guy with less than 100k followers. She finally meets the hottest guy on Tinder who invites her to a free climbing sesh on their first date, thinking that she's an expert. When he falls off the cliff to his doom, Babri is left at the top with no supplies, no cell service, no sense of direction and zero survival skills.
Being a millennial who is used to keeping her head directly connected to her phone, Barbi spends a lot of time looking for cell service and misses the little things, like the beauty of nature, hiking trails, and that huge Alien Mothership blowing up a government plane out of the sky carrying a suitcase full of secrets.
As surviving Homeland Security Agents come out of the woodwork looking for a rouge double agent who is still at large, all Barbi cares about is who their cell provider is – it's NASA, by the way.
Oblivious to the bigger and more pressing issues – like an evil alien invasion, she completely misses it while going through a series of misadventures only someone of her caliber would. From getting pissed on by a skunk, hanging from a cliff for dear life with a bear sniffing around, to waking up after a tripping balls on mushrooms with a sore butt and married to three touchy-feely Grey Aliens.
Barbi has one chance to get out of there when she falls into the arms of Kenny Radcliffe, the final weapon the government has against the evil aliens. He tells her how to get out, unfortunately she is caught in one of her daydreams… dreams of him oiling his many… many muscles, to hear his directions. Such is Barbi's lot in life.
The final straw that breaks her back is when she runs into her selfie queen rival who tells her that she's been knocked off her pedestal since she didn't upload for two days. Defeated and well aware that her internet glory days are over, Barbi runs into a very injured Kenny who reveals the intergalactic situation to her just as the evil mothership catches him in it's death-ray. Barbi escapes only to finally realize that she needs to change her wicked ways and start to become a better person. She pivots and returns to the alien scene, grabs Agent Radcliffe's weapon and blows the mothership away.
With this impressive display, she is offered a job working in that branch of the government which she wholeheartedly accepts to become agent "Ronin." Named after Kenny's favorite sushi joint in SOHO.
---
Edward
G.

Negron

Director / Writer
While wearing many hats (Director/Editor/Writer/Producer), Edward has always loved the process of creating. As the son of a very wise and loving mother, Edward has always found himself to be supported and encouraged to follow his creative heart. Edward has written, directed and produced a slew of projects including a Silver Telly Award Winning 10 webisode mini series, a music video for a UK and US Billboard chart topping artist, film trailers, commercials, promos for Comedy Central and at least four other festival placing film shorts.
Vera
VanGuard
Executive Producer / Writer
Vera VanGuard is an actress, 7x Natural Bikini Bodybuilding Champion, model, multi–award winning cosplayer, writer and film maker, stunt gal, musician and (believe it or not) child sized hand model with over 400 commercials under her belt. She writes cross-genre comedy features and several web series including People's Choice Telly for ``The Building of Good and Evil.`` Her award winning first feature film ``SafeHouse`` can be found on Amazon Video. She is also well known as starring as Selena Ravenvox in 3 seasons of the web series ``Goth Girl.`` Unlike Barbi, she's an expert hiker.

Matt
Steinauer
Director of Photography
Matt is a seasoned director of photography, cinematographer, editor, producer, writer and director among many other talents. With a career spanning decades of experience, his latest short films ``Gum Shoe`` and ``Stiletto`` are cinematically engaging and groundbreaking. His other credits include working on projects with Comedy Central and many series like ``Danger and Eggs`` and ``Camp WWE.`` And... he's a really really cool guy.

---
You can't make a great film without outstanding actors...
Vera
VanGuard
Barbi Brennan
Vera VanGuard is an actress, 7x bikini natural bodybuilding champion, model, multi–award winning cosplayer, writer and film maker, stunt gal, musician and (believe it or not) child sized hand model.
Kyle Clarke is an actor and producer, known for The Exchange, Playing with Dolls: Havoc (2017) and Hog's Tooth (2014).
Amy Johnston is known for her work on Deadpool (2016), Captain America: The Winter Soldier (2014) and Suicide Squad (2016).
Paul
Logan
Agent Kenneth Radcliff
Paul Logan, an accomplished actor, producer, martial artist and writer may be one of the hidden jewels in the treasury of action cinema. Known for ``THE HORDE`` and ``Edge of Madness``
Valerie
Perez
Double Agent Vicki
Valerie Perez is known for starring in series such as the Adventures of Paula Peril and Universal Dead on Amazon and in various shows for The Nerdist and Stan Lee's World of Heroes.
Jed
Rowen
Agent Ralph Mahoney
Jed Rowen is known for his work on Cineme' Fabrique No. 1 (2006), Attitude for Destruction (2008) and Dr. Jekyll and Mr. Hyde (2017).
Americus
Abesamis
Zen Master Monk
Americus Abesamis is a actor for 20+yrs in film, TV, commercials, music videos, and live events. Sumo Wrestler for 10yrs currently 4th US Heavyweight. Appeared in "Let's Be Cops", "Baskets", "Bosch", "Murder in the First."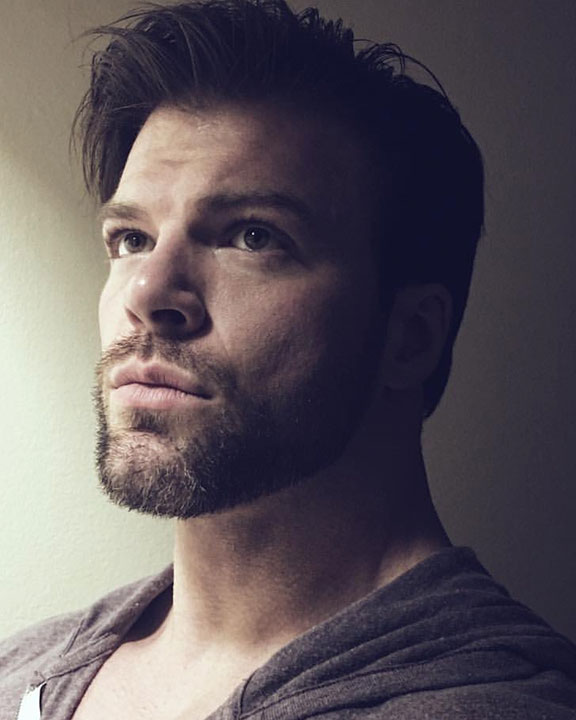 Jonathan
Carroll
Fantasy Barbarian
Jonathan Carroll is a fitness model, actor, and personal trainer. Known for his roles in the youtube.com shows for Super Power Beat Down (2012), The Waiting Room (2015) and Avengers Assemble! (2010).
Wizzard
Elliott
Killer Clown
Wizzard Elliott is a actor musician singer, owner of Wizzards Entertainment
Ben is a comedian and writer originally from New York City.
---
StormGod Studios & We Are VanGuard Films Presents |
A Vera VanGuard & Edward G. Negron Production | "Breaking Barbi" | Starring Vera VanGuard
with Kyle Clarke, Amy Johnston, Jed Rowan, Jenna Sativa, Johnathan Carroll and Paul Logan
Edited by Edward G. Negron | Cinematography by Matt Steinauer | Executive Producer Vera VanGuard
Written by Vera VanGuard & Edward G. Negron
Directed by Edward G. Negron
---