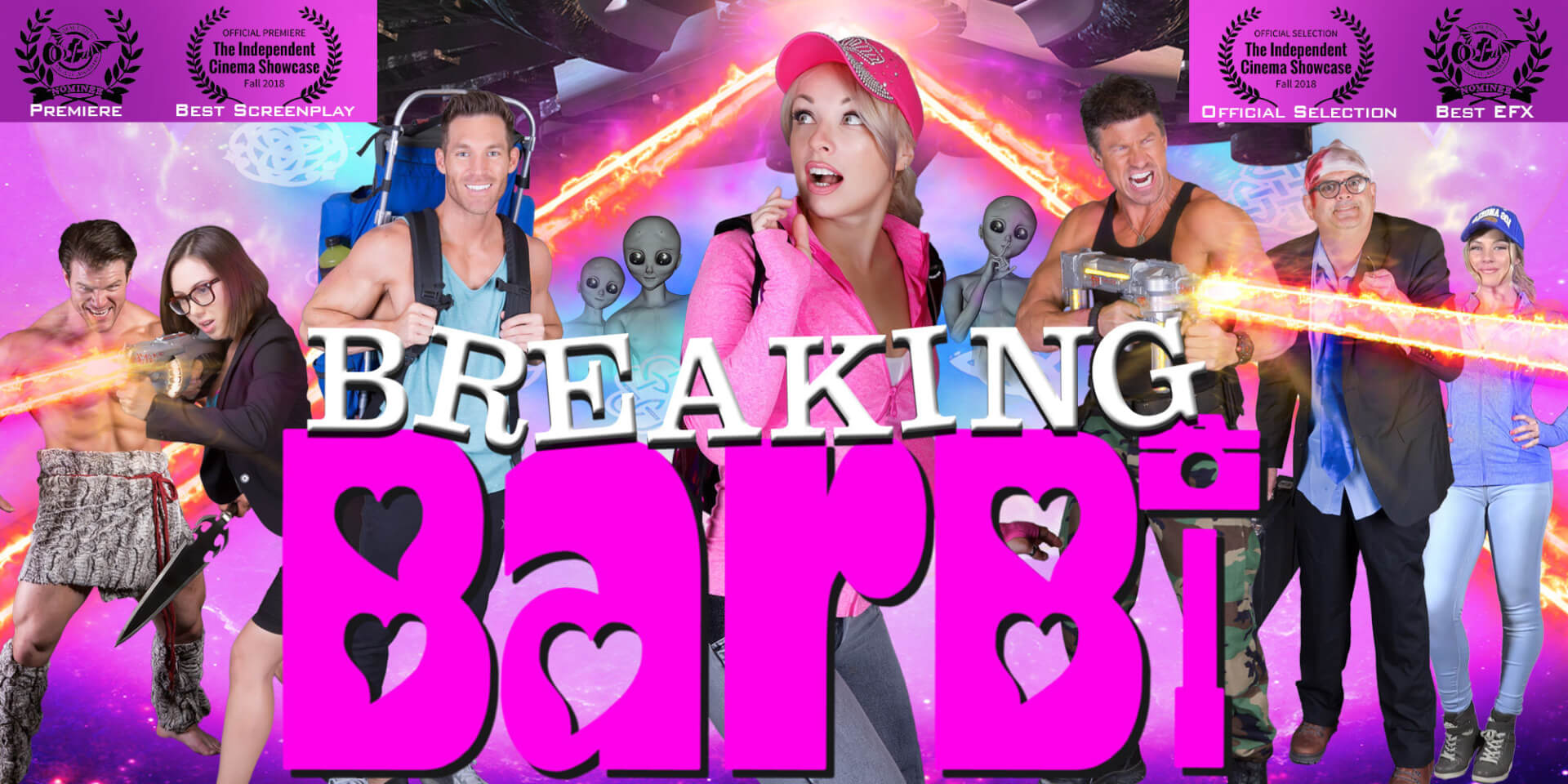 ---
CLICK LOGO BELOW TO BUY ONLINE
---
Premiere
---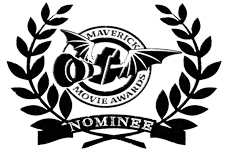 ---
Best Screenplay
---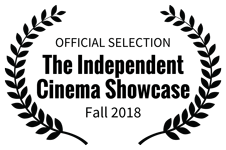 ---
Official Selection
---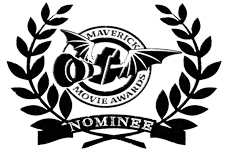 ---
Best EFX
---
---
STORMGOD STUDIOS & LIVE ACTION FIGURE FILMS PRESENTS |
A VERA VANGUARD & EDWARD G. NEGRON PRODUCTION | "BREAKING BARBI" |
STARRING VERA VANGUARD WITH KYLE CLARKE, AMY JOHNSTON, AND PAUL LOGAN
EDITED BY EDWARD G. NEGRON | CINEMATOGRAPHY BY MATT STEINAUER | SOUND DESIGNER JOHN CAPO | PRODUCER VERA VANGUARD
WRITTEN BY VERA VANGUARD & EDWARD G. NEGRON
DIRECTED BY EDWARD G. NEGRON
---
---
LOGLINE
---
A Tinder date gone astray leaves famous fitness selfie queen, Barbi, lost in the wilderness trying to survive despite Homeland Security, alien death rays and zero cell service.

TAGLINE
---
Stop The Selfies, Save The World!
SHORT SYNOPSIS:
---
Barbi, a famous fitness selfie queen, is lost in the wilderness after her first date with a cute guy goes horribly wrong. Lost without cell service, supplies or survival skills, she begins a harrowing journey back to civilization with her face buried in her phone. Distracted by selfies, she misses a huge alien mothership shooting down a Homeland Security airplane.
Now, as surviving agents counter attack on the ground to protect their top secret mission, Barbi meets Agent Radcliffe, Earth's last hope. Through a series of misadventures, Barbi realizes that she must change her ways to become a better person. She faces her fear of losing fame and saves the world from the alien invasion. #thestruggleisreal
SPECS
---
90min / 4K / 5.1 / Stereo
---
CONCEPT
---
"House Bunny" VS "Predator"
---
Full Synopsis:
Her name is Barbi; the sexy, famous fitness and selfie queen. Lusting after a young stud's hot body; her Tinder dream-date turns disastrous when she accidentally makes him plunge to his death, and she becomes fatefully lost in the wilderness. Without cell phone service, the clueless star eases her cell phone addiction by snapping selfies, as she tries to plot her way back to civilization–Hollywood. Not your average ditzy blonde, the sexy fitness selfie queen misses a massive alien mothership shooting down a Homeland Security aircraft.
As surviving agents counter-attack to protect their top secret mission, Barbi meets Agent Radcliffe; Earth's final hope. Through a series of misadventures, Barbi realizes that she must change her ways to become a better person. Facing her fear of losing fame, she dares to save the world from a fatal alien invasion.
Being a world-famous selfie queen is a hard and lonely business for Barbi, who can't possibly be seen with any guy with less than 100k followers. Finally, the hottest guy on Tinder invites her on their first date; a climbing session–mistaken that she is an expert. After Barbi accidentally makes him have a terrible fall, she is left at the top of the mountain totally clueless; with no supplies, no cell service, and no sense of direction. A model used to keeping her mind connected to her phone, Barbi searches for reception, missing the world around her; natures beauty, and the huge alien mothership blowing up a top-secret government plane.
With surviving Homeland Security agents scrambling to her defense; Barbi–still oblivious to the impeding doom of an alien invasion, goes through a series of slapstick misadventures. From wild animal attacks, to waking up with a sore butt, and apparently married to three touchy-feely Grey Tracer Aliens, Barbi has one chance to escape, when she falls into the arms of Agent Kenny Radcliffe. Telling her how to escape, she is yet still distracted by even another one of her steamy daydreams about the hunk.
Well aware that her fame and glory days are over, Barbi runs into her selfie-queen rival who destroys her delusions completely. Devastated with nothing left to live for, Barbi bumps back into Kenny, injured from a long hand to hand battle and now caught in an alien death ray. Escaping, she realizes that she needs to change herself into the person she posts all of her inspirational quotes about. She returns to the alien scene, grabs Agent Radcliffe's weapon, and blows the mothership away. Impressed with this display, Kenny offers her a job working in his secret branch of the government. She wholeheartedly accepts to become agent "Ronin."
Edward
G.

Negron

Director / Writer
While wearing many hats (Director/Editor/Writer/Producer), Edward has always loved the process of creating. As the son of a very wise and loving mother, Edward has always found himself to be supported and encouraged to follow his creative heart. Edward has written, directed and produced a slew of projects including a Silver Telly Award Winning 10 webisode mini series, a music video for a UK and US Billboard chart topping artist, film trailers, commercials, promos for Comedy Central and at least four other festival placing film shorts.
Vera
VanGuard
Writer / Producer
Vera VanGuard is an actress, 2017 Natural Olympia Bikini Bodybuilding Champion, model, multi–award winning cosplayer, writer and film maker, stunt gal, musician and (believe it or not) child sized hand model with over 400 commercials under her belt. She writes cross-genre comedy features and several web series including People's Choice Telly for ``The Building of Good and Evil.`` Her award winning first feature film ``SafeHouse`` can be found on Amazon Video. She is also well known as starring as Selena Ravenvox in 3 seasons of the web series ``Goth Girl.`` Unlike Barbi, she's an expert hiker.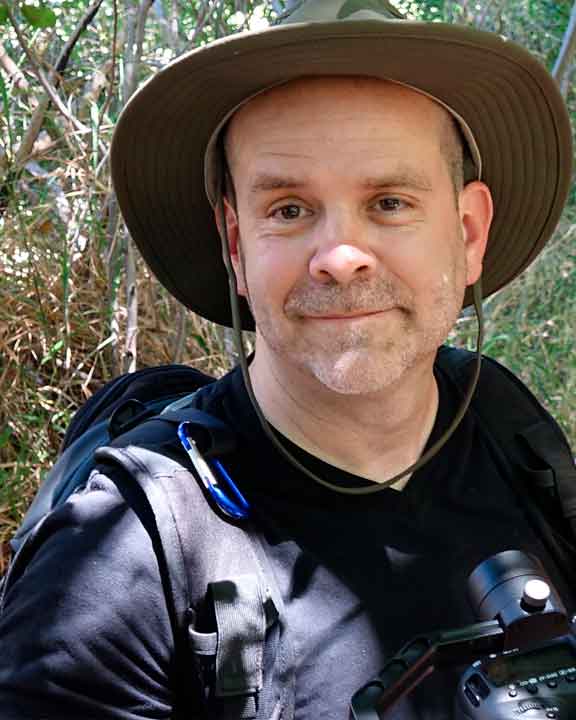 Matt
Steinauer
Director of Photography
Matt is a seasoned director of photography, cinematographer, editor, producer, writer and director among many other talents. With a career spanning decades of experience, his latest short films ``Gum Shoe`` and ``Stiletto`` are cinematically engaging and groundbreaking. His other credits include working on projects with Comedy Central and many series like ``Danger and Eggs`` and ``Camp WWE.`` And... he's a really really cool guy.

---
You can't make a great film without outstanding actors...
Vera
VanGuard
Barbi Dolly Brennan
Vera VanGuard is an actress, Ms. Natural Olympia bodybuilding champion, model, multi–award winning cosplayer, writer and film maker, stunt gal, musician and (believe it or not) child sized hand model.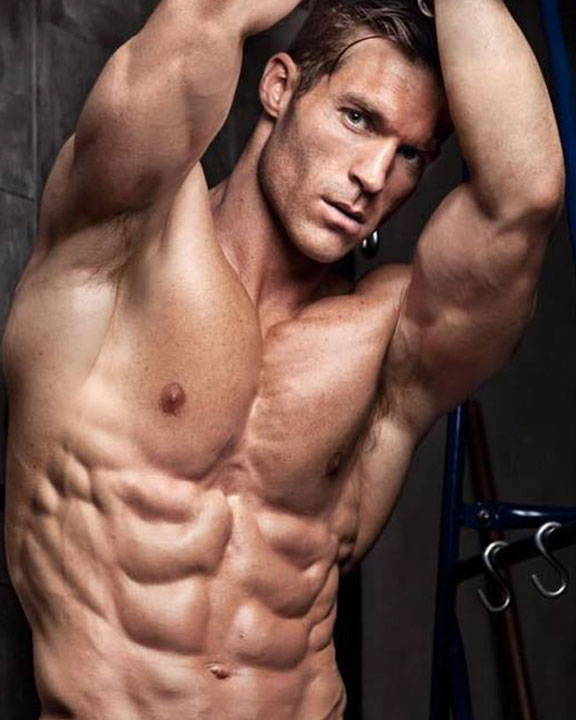 Kyle Clarke is an actor and producer, known for The Exchange, Playing with Dolls: Havoc (2017) and Hog's Tooth (2014).
Amy Johnston is known for her work on Deadpool (2016), Captain America: The Winter Soldier (2014) and Suicide Squad (2016).
Paul
Logan
Agent Kenneth Radcliff
Paul Logan, an accomplished actor, producer, martial artist and writer may be one of the hidden jewels in the treasury of action cinema. Known for ``THE HORDE`` and ``Edge of Madness``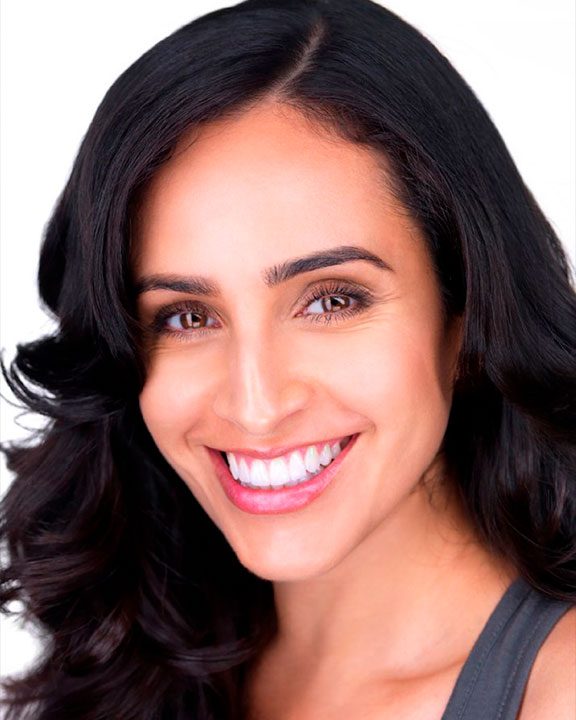 Valerie
Perez
Double Agent Vicki
Valerie Perez is known for starring in series such as the Adventures of Paula Peril and Universal Dead on Amazon and in various shows for The Nerdist and Stan Lee's World of Heroes.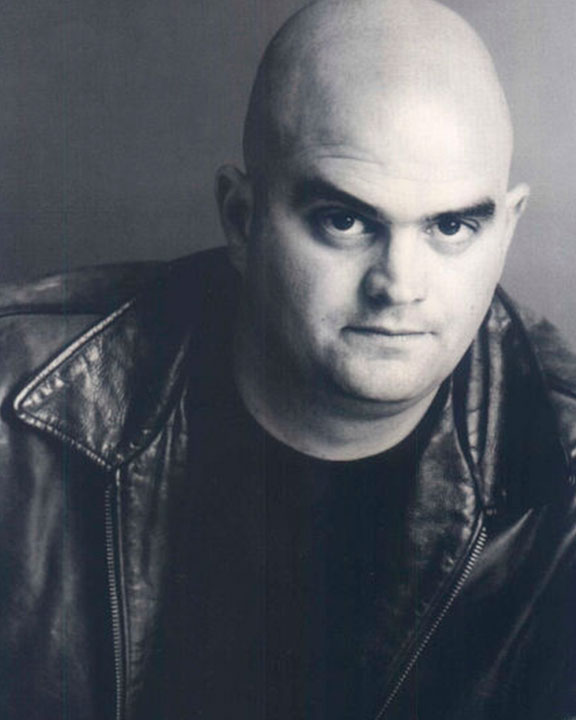 Jed
Rowen
Agent Ralph Mahoney
Jed Rowen is known for his work on Cineme' Fabrique No. 1 (2006), Attitude for Destruction (2008) and Dr. Jekyll and Mr. Hyde (2017).
Americus
Abesamis
Zen Master Monk
Americus Abesamis is a actor for 20+yrs in film, TV, commercials, music videos, and live events. Sumo Wrestler for 10yrs currently 4th US Heavyweight. Appeared in "Let's Be Cops", "Baskets", "Bosch", "Murder in the First."
Jonathan
Carroll
Fantasy Barbarian
Jonathan Carroll is a fitness model, actor, and personal trainer. Known for his roles in the youtube.com shows for Super Power Beat Down (2012), The Waiting Room (2015) and Avengers Assemble! (2010).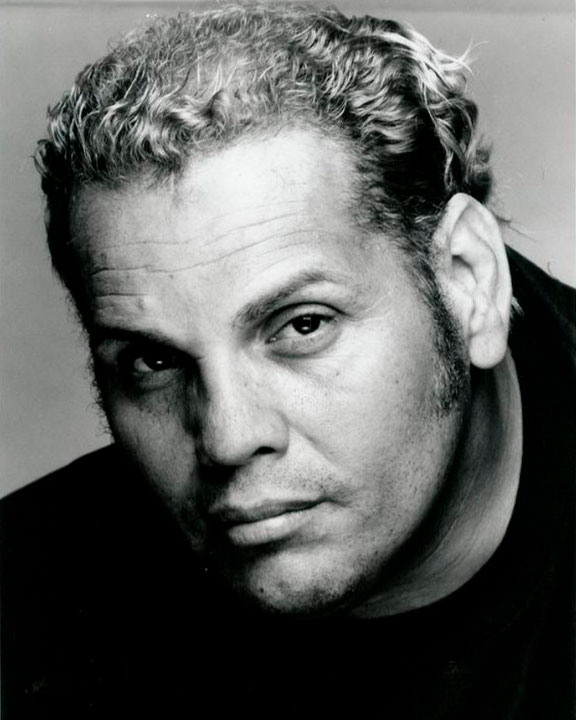 Wizzard
Elliott
Killer Clown
Wizzard Elliott is a actor musician singer, owner of Wizzards Entertainment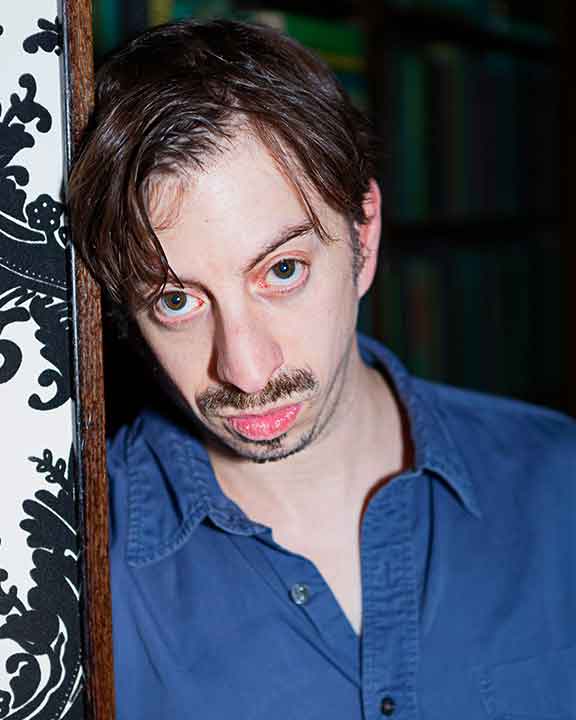 Ben is a comedian and writer originally from New York City.
---
OFFICIAL RULES:
Purchase or Rent Breaking Barbi from one of the Official Distribution Platforms as noted on the Official Breaking Barbi Facebook or Instagram site.
Create and Post on your Instagram and / or Facebook, your Best Video Review of Breaking Barbi. Video must be at least 1 minute long in length. Be sure to include the hashtag #breakingbarbireview
Breaking Barbi star Vera VanGuard will select her favorite Video on FB, and her favorite video on Instagram, on or near the date of May 1st, 2019.
One select favorite winner on Facebook chosen by Ms. VanGuard will receive the Movie Prop, by US mail or similar method to be determined by production.
One select favorite winner on Instagram chosen by Ms. VanGuard will receive a 45 minute workout session with Breaking Barbi star Vera VanGuard "in person," at a public location in Los Angeles county, at a time, date, and location to be determined by Ms. VanGuard. Ground and air transportation, parking, meals, and any other incremental expenses shall 'not' be paid by production and will be incurred by the winner at their sole expense. Winner agrees that he or she may or may not be filmed or photographed for commercial and or personal usage by her during all or a portion of the training session with Ms. VanGuard, which shall not be paid.
LEGAL TERMS AND CONDITIONS:
A) Eligible to U.S. adult citizens, 18 years of age, residing in the continental USA only. Prop winners will be required to give full name and USA mailing address. Workout Winners will be required to give full legal name and phone number, and shall be subject to background check for the security of Ms. VanGuard. The contest is compliant with all applicable rules and regulations concerning the promotion of prizes through Facebook, Instagram, and all applicable city, state, and federal laws. Facebook and Instagram do not endorse, sponsor, administer, and are in no way associated with or liable for any claims made herewith.
B) Participants and winners hereby have read, understood, and agree to the terms and conditions herewith, and hereby hold Vera VanGuard, Breaking Barbi, Stormgod Studios, and their affiliates, partners, and heirs from any and all claims or liabilities, whether real or imagined, now and at any time in the future in perpetuity.
C) Participants have read, understood, and agree to the Contest Rules and Terms in full, without limitation, and in so participating, do hereby agree to the rules, terms, limitations, and conditions set forth herewith in full, duly enforced under the laws of the State of California.
This content is (c) 2019, all rights reserved.
Stop The Selfies, Save The World!